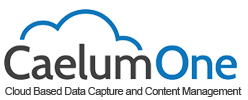 TO OUR TRUSTED GLOBAL CLIENTS & BUSINESS ASSOCIATES,
Our close and trusted relationships we have with you are the lifeblood of our firm. Like you, we have been focused on addressing the increasingly complex challenges posed by COVID-19. In the most immediate terms, that means taking care of our people, our distribution partners and our clients. Our integrated technology and virtual collaboration capabilities allows our teams to do this seamlessly and work from home without any disruptions to our typical business operations for the health and safety of our people, partners and of course our clients.
BUSINESS CONTINUITY
We have adapted our office work practices and given our staff the guidance, tools and strategies to continue to deliver your projects at-home while still being fully integrated with their teams.
We continue to execute on our ability to work across the globe with the infrastructure, systems and practices to support your projects including best in class data privacy and security via solutions like Microsoft Office 365, Bitvise SSH RDP as well as other cloud-based solutions for process mapping, workflow development and project and ticket management.
We have strategically uploaded all our data securely to the cloud on our own instance of our CaelumOne ECM Software Platform so that our teams can access files remotely and deliver support for all our clients globally.
We shifted from in-person, to video conference meetings with you and your teams to protect the health and well being of everyone until such time as in person meetings can be arranged safely and securely.
CLIENT COMMUNICATIONS
Your ongoing projects are extremely important to us and our teams are working hard to seamlessly provide continuity and support ensuring that all project needs are met through these dynamic times.
As our people work from home, they will communicate directly with you and your teams keeping close watch on key deliverables.
We are also in direct communication with all our key team members, to ensure seamless delivery of design and documentation and a fully integrated project process.
Our CaelumOne Solutions consultant teams are tied together through technology, for real-time communication.
Please let us know how you are doing, if you need our help in any way, we are here for you.
CULTURE
The strength of CaelumOne Solutions Corporation culture unites us around the world.
Our global, local, and client team leaders are fully immersed in driving collaboration, team cohesiveness and proactive communication.
Our project teams are backed by a best in class operations team working behind the scenes to anticipate the needs of our clients and solve issues before they become problems.
Our collaborative culture brings together people from all around the globe, from every part of our practice, to tackle challenges and generate new ideas.
We value our long-term relationship and partnership with you and your team.
WHAT'S NEXT?
In the weeks ahead, we will continue to keep you updated on CaelumOne Solutions Corporation client-focused strategy and our work helping clients respond to COVID-19 using our published WebDoc Virtual Books to drive communication virtually and insure the communications are auditable so corrective action can be taken should someone fail to review and update.
During this unprecedented moment in our history, we are firmly committed to shaping the future by making a difference in peoples' everyday lives. We are committed to working with you and your teams to create solutions that help people live, work, play, and thrive together while maintaining our health and answering the call of Climate Change and the impact this and Pandemics like Corvid-19 can have on ourselves, our families, our team members and our clients.
These are extraordinary times, and you, our clients and business associates, are tremendous leaders. Together we will come through this period even stronger!
Thank you,
Tim Magill, Managing Director, Global Business Development
Tobel Graves, CaelumOne Chief System Architect
Marco Lamboglia, Senior PMO Director, Client Implementations
Brendan Graves, Senior System Architect
Michael Humble, Support Services Manager
5925 Airport Road, Suite 200, Mississauga, ON L4V 1W1
Office +1(437)886-5473 | Fax: 1 (647) 723-7340 | Web Site: www.caelumone.com