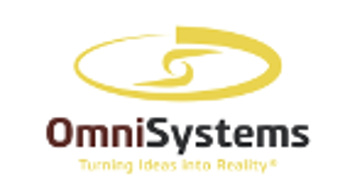 CaelumOne Solutions Corporation, the global software provider of the CaelumOne ECM Software Solution, is pleased to announce a strategic distribution partnership with Omni Systems Inc. Omnisystems is a leading provider of IT technology solutions throughout the United States from their head office in McLean, Virginia.
Omnisystems also maintain offices and staff in a number of Caribbean countries including the U.S. Virgin Islands (Both St. Thomas and St. Croix), Bahamas, Jamaica and Trinidad and Tobago.
CaelumOne Solutions Corporation will work with local Omnisystems customers looking to securely migrate their Document Management and Enterprise Content Management (DMS-ECM) requirements to our CaelumOne ECM Software platform. Together with CaelumOne Solutions Corporation, Omnisystems will manage ongoing operational support of customer workloads running on the CaelumOne ECM Software platform.
About CaelumOne Solutions Corporation
CaelumOne ECM Software Solution is a completely web-based Document and Enterprise Content Management Software Solution. CaelumOne offers unprecedented natural search options by utilizing sophisticated indexing and OCR processing features. One of the most innovative capabilities of CaelumOne is the ability to create an HTML version of the digital versions of your documents. Multiple documents can be linked to create a "virtual book", and once published, virtual books can be securely shared and opened on any device. CaelumOne's ECM system also allows for video streams to be linked to published documents in a completely auditable environment. CaelumOne is an industry leader in the Document Management and Enterprise Content Management market.
About Omni Systems Inc.
For over 25 years, Omnisystems has provided expert service in systems engineering, software development, and IT consulting throughout the United States and several Caribbean countries. Omnisystems specializes in developing custom applications, systems integration, cyber security, and other web-based solutions for healthcare, business, and government agencies at the local, federal, and international levels.
Contact Us Today
For further information on our CaelumOne Enterprise Content Management Software Solution please contact CaelumOne Solutions Corporation, or Omnisystems Inc.
CaelumOne Solutions Corporation
5925 Airport Road, Suite 200
Mississauga, ON Canada
L4V 1W1
Tel: +1 (705) 293-3095
Email: c1sales@caelumone.com
Web Site: https://caelumone.com